Outdoor Lighting Improves Home Security
Why Improving Your Home's Outdoor Lighting Improves Home Security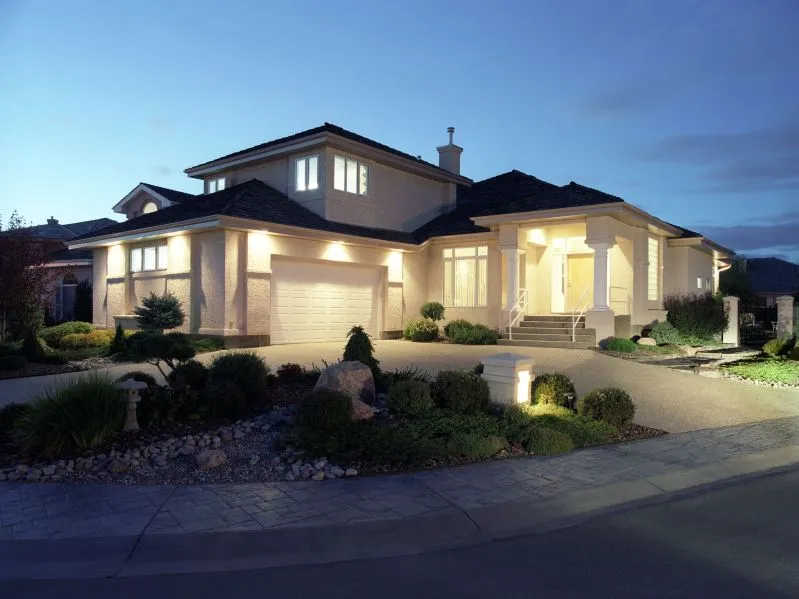 As security experts, we believe that outdoor lighting should be a key component of every home's security plan and equally, just as important as a regularly scheduled comprehensive cctv maintenance plan is. Outdoor lighting offers many benefits, aside from simply allowing us to find our way at night, and in our latest blog post we will take you through some of the security benefits.
The last thing a burglar wants is to enter your home through a well-lit door or window, as they are more likely to be spotted. The more lighting you have outside of your home, the less likely it will be that a potential intruder will feel confident enough to break into your home. There are a variety of lighting options available, and it is possible to create a fully lit external space which effectively deters trespassers.
2. Eliminate shadows and dark corners
The natural dark spots outside your home could provide the ideal place for an intruder to hide, however external lighting will eliminate these shadows and ensure that any trespasser will be easily spotted. Walking around your home at dusk will help you to see which areas need illuminating and help you to focus your lighting plans.
Pay attention to trees, bushes, garden structures and sheds, which could provide hiding places in areas close to your home. The lighting can be added in an attractive way which turns these areas into a beautiful feature, whilst improving security and making it harder for an intruder to move around your property.
3. Catch trespassers off guard
Motion sensing lights or those which detect body heat are a great way to catch intruders off guard, and they will instantly alert both you and your neighbours that there is a trespasser. There are various settings available, with flexible detection ranges and automatic lighting routines which can deter a potential burglar.
4. Improve the chances of an intruder being identified
If an intruder does try to break into your home in darkness, it may be hard to identify the trespasser at a later stage. If an intruder is caught in the act or caught on CCTV, great lighting will make it much easier to obtain a clear view of the criminal. This could help the police to catch the burglar and prevent any further crimes being committed.
The most experienced thieves will do their homework before breaking into a property, so lighting which can be customised with a timer or controlled remotely will make it harder for an intruder to know whether you are at home. Anything which makes it harder for an intruder to know whether they will be spotted, is likely to act as the deterrent your property needs.
6. Reduce insurance premiums
Not only will investing in outdoor lighting improve the value of your home, but it will also lower your insurance premiums. As the risk of a potential burglaries reduces, many home insurance providers are willing to offer a discount if you invest in home security systems. The money you save can be used to invest in other forms of home security, such as CCTV, alarm systems and additional locks.
24-7 CCTV – The trusted provider of security solutions throughout Essex, London, and Kent
Here at 24-7 CCTV, we understand just how many aspects there are to consider when improving the security of your home. Lighting is a key component of your homes security plan, and our team can ensure every aspect of your home is well protected, from CCTV through to alarm systems. If you are interested in hearing how our team can implement the best security elements for your home, please contact us today for FREE security consultation.
10 easy, affordable ways to tighten up security in your...